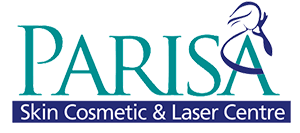 A tattoo is a permanent form of body art or design that is made by puncturing the skin with needles and injecting dyes, ink, and pigments in the deep layers of the skin. Tattoos are broadly categorized into purely decorative, symbolic, and pictorial tattoos. The tattoo pigment is taken up by the dermal layer in the skin, and it becomes permanent as the macrophages cannot break it down and remove it. Tattoo removal in Chandigarh is done by Dr. Ashima Goel at Parisa Skin Cosmetic & Laser Centre with the help of advanced lasers. The lasers break up the dark pigment present in the tattoo with the help of a high-intensity beam of light and black, and other colors of the tattoo can be removed with selected lasers of different wavelengths. Parisa Skin Cosmetic & Laser Centre provides the best permanent tattoo removal clinic in Chandigarh. Get in touch today and get rid of those unwanted tattoos with lasers!
For more details:
https://www.parisadermatology.com/tattoo-removal/
Contact: +91 9417169888, 9780981403
E-mail:
info@parisadermatology.com
Address: SCO 76, First Floor, Near Gopal Sweets, Sector 15 D, Chandigarh 160015
Disclaimer: The content and image used in this post are for information purposes only.