Patients with severe opioid addiction are being given brain implants to help reduce their cravings, in the first trial of its kind in the US.
It starts with a series of brain scans. Surgery follows with doctors making a small hole in the skull in order to insert a tiny 1mm electrode in the specific area of the brain that regulate impulses such as addiction and self-control.
A battery is inserted under the collarbone, and brain activity will then be remotely monitored by the team of physicians, psychologists and addiction experts to see if the cravings recede.
So-called deep brain stimulation (DBS) has been approved by the US Food and Drug Administration for treating a range of conditions including Parkinson's disease, epilepsy and obsessive compulsive disorder. Some 180,000 people around the world have brain implants.
This is the first time DBS has been approved for drug addiction and it has been a complex trial, involving many teams, including ethicists, psychologists and many regulators.
Over the next two years the patients will be closely monitored.
Dr Rezai told the BBC: "Addiction is complex, there are a range of social dynamics at play and genetic elements and some individuals will have a lack of access to treatments so their brains will slowly change and they will have more cravings."
Source:
https://www.bbc.com/news/technology-50347421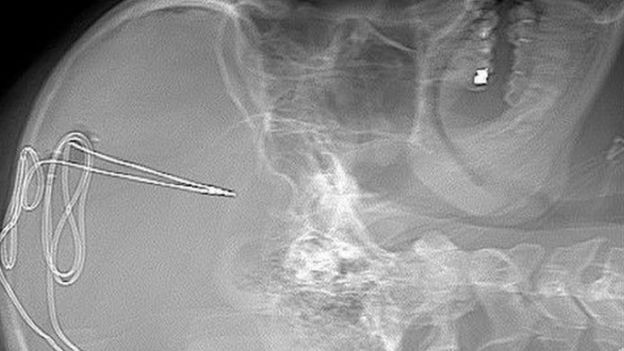 Dr. M●●●●●d T●●●●●●q
and
6 others like
this
5 shares