While most doctors have been opposing the decision of the government to not let those doctors who haven't completed their rural bond, appear for the NEET 2018 exams, a section of the medical fraternity has come out in support of this decision. Most of these are the doctors who did not just complete their rural stint but also found it very beneficial.
By conservative estimates, the state loses out on Rs 900 crore annually as medical graduates, who are supposed to pay in lieu of the service, neither pay up nor complete their service. At present in Maharashtra, not more than 2% doctors opt to serve bonds. On one side there are huge vacancies in the government hospitals and PHCs in spite of having a large number of young medical graduates legally available for service every year, and on the other medical graduates evading their bonds as well as payments...
https://timesofindia.indiatimes.com/city/mumbai/doctors-back-bond-free-certificate-stipulation-for-pg-seats/articleshow/61193262.cms
?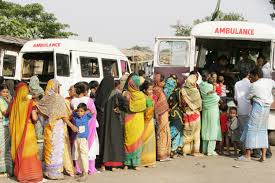 Dr. S●●●●●●●●●i R●●●●●a
and
3 others like
this