According to the National Guidelines for Stem Cell Research, there has been a spurt in translational research using different types of stem cells globally over the last decade but with that the field is also witnessing "rampant malpractice" and posing challenges for regulatory authorities worldwide which includes unscientific or unethical stem cell therapy that continues to pose a threat to the well being of patients and other vulnerable individuals. As per the guidelines, any stem cell use in patients must only be done within the purview of an approved and monitored clinical trial 'with the intent to advance science and medicine', Every use of stem cells in patients outside an approved clinical trial is 'unethical and shall be considered malpractice.' The government aims to prevent exploitation and commoditization of resources through the new guidelines.
The procurement and banking of stem cells derived from sources like cord tissue, placenta, tooth extracts, dental pulp and menstrual blood are increasingly becoming a commercial activity despite no scientific evidence to substantiate their clinical benefits but only UCB (Umbilical Cord Blood) banking is permitted and licensed by CDSCO. Commercial banking of all other biological materials are not permitted until further notification. Except for the hematopoietic stem cells that are usually derived from the bone marrow, peripheral blood or umbilical cord blood, use of all other sources are under investigation.
Stem cell research is also prohibited in areas like cloning and transplanting living cells, tissues or organs between different species...
http://www.livemint.com/Science/4YE61DkLwMQzenxcVU9mQI/Govt-bans-commercial-banking-of-stem-cells-from-most-biologi.html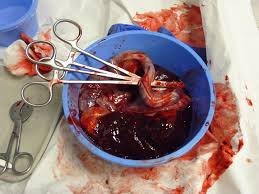 Dr. J●●●●●●●h K●●●●●●n
and
1 others like
this