Health lies in casting the medical care net wide, not high
This article is written by a surgeon from Guru Gobind Singh Medical College and Hospital, Faridkot on setting our healthcare priorities right. Do read it..
"The political demand on medical resources is always to set up more AIIMS and PGIs. Most people, however, suffer from problems that can be prevented or easily managed with meagre funds at the primary or district-level health centres. That is where the national focus needs to be.
Whenever one talks or writes about what ails our health delivery system, it gravitates to the high cost of treatment in private and corporate hospitals, which are beyond the reach of the majority of our population. But does this very majority, which is our main concern, always or even frequently suffer from illnesses that can be treated only in AIIMS or an expensive hospital? The answer is an emphatic no. Most people fall prey to problems that can be (a) prevented or (b) easily managed with meagre funds at the level of primary or district level health centres. Most children are not born with holes in their hearts for which they might have to be taken to AIIMS or a corporate hospital. Majority of them fall ill because of infective illnesses such as diarrhoea or dysentery. These can be treated with boiled water, salt and sugar, which every household has. Most people suffer from typhoid, malaria and tuberculosis, which can again be prevented or treated with cheap drugs available at primary health care centres. Similarly, not many people need heart or brain surgeries; they want their hernias and piles fixed, which can be done in a district-level hospital without much cost."
http://www.tribuneindia.com/news/comment/health-lies-in-casting-the-medical-care-net-wide-not-high/399991.html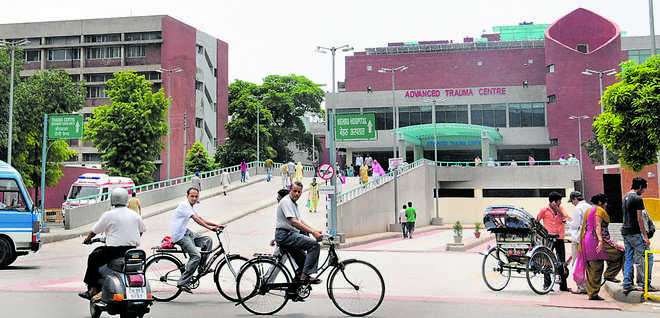 S●●●●i G●●●a
and
16 others like
this