IIPH Gandhinagar, India's first Public Health University has announced admissions in its Master of Hospital Administration (MHA) and Master of Public Health (MPH) courses. These two-year full time courses will open avenues to a career in health and hospital administration that contributes to the improvement of health and welfare of people.
Hospital administration is concerned with the organization, coordination, planning, staffing, evaluating and controlling of health services for the masses. One of the objective is to provide quality healthcare to people in a cost-effective manner.
There has been a remarkable growth in the hospital industry in India, which has led to a great demand and popularity of the hospital management related courses. The requirement of professional administrators in the hospitals is growing briskly mostly because the nature of work in hospitals is quite different from other organizations.
If you're a graduate in Medicine, Physiotherapy or Dentistry and are looking forward to build a career in public health and administration, fill out the form to receive a call from the admission team.
Click here:
https://pxmd.co/3CWCZ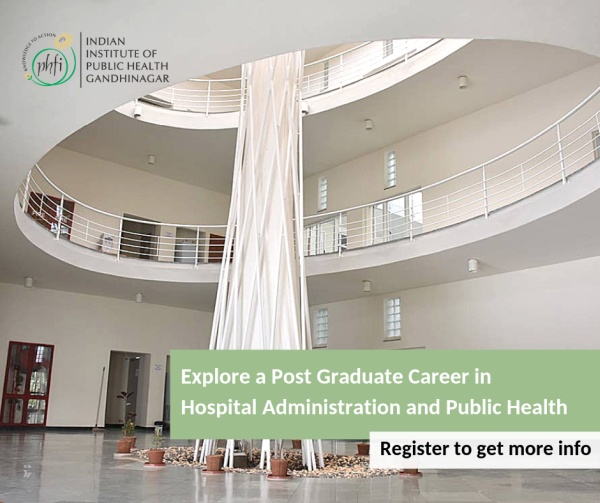 Dr. K●●●●l P●●●●●t
and
1 others like
this