The cases and deaths due to scrub typhus, a rickettsial disease transmitted to humans by mites, are at a rise in Kota, Baran and Bundi as per the reports from Central Lab at Kota Medical College.
As per the reports of CMHO, till now 29 patients have been tested positive with scrub typhus while 841 have been tested positive and a death has been reported .
While typhus can largely be prevented by avoiding walking barefoot on the grass, controlling dengue in the region is a challenge!
http://www.dnaindia.com/jaipur/report-as-swine-flu-subsides-scrub-typhus-dengue-raise-their-head-2549995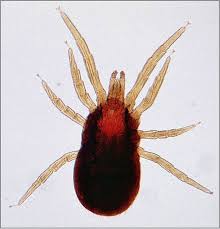 P●●●●a M●●●a
and
2 other likes
this