Monkey fever rings alarm bells in Karnataka
Jan 25, 2019
1329
views
Bengaluru and other parts of Karnataka has been put on alert after the outbreak of Kyasanur Forest Disease (KFD), also known as 'monkey fever' claimed seven lives in Shivamogga.
According to media reports, till now there have been no reports of infections from Bengaluru, but the disease has been confirmed in Shivamogga, Uttara Kannada, Dakshina Kannada, Udupi, and Chikmagalur where over a 50 people are said to have contracted the deadly disease.
Meanwhile, with six deaths in Karnataka during January due to the tick-borne infection Kyasanur Forest Disease (KFD), the neighbouring states of Maharashtra and Goa have taken precautionary steps to prevent the spread of the disease in their states.
The virus responsible for causing monkey fever is a member of the flavivirus genus. It is transmitted to humans via infected ticks and has been largely associated with the death of monkeys in the wild. Should a person come in contact with a sick, recently infected, or even dead infected monkey, they run the risk of contracting the infection.
WHAT IS KFD?
Kyasanur Forest Disease (KFD) is a recurring zoonotic disease associated with sudden onset of high-grade fever, fatigue, nausea, vomiting, diarrhoea and occasionally neurological and haemorrhagic manifestations. It is transmitted to man by the bite of infected ticks.
SYMPTOMS
Initially, fever persists for 8-10 days. Headache, redness of eyes, feeling of thirst, weakness and pain in leg, waist and hands also surface. Later, there may be bleeding from nose, mouth and anus and, in some cases, the patients may become unconscious.
PREVENTIVE MEASURES
• As KFD spreads from monkeys, any death of monkeys in forest areas should be reported to the authorities. Ticks present on monkeys are carriers of the KFD virus.
• Use protective clothing (fully covering body) to avoid tick bites.
• Inspect body for tick bites and their removal through scrubbing after coming from forest areas.
• Wash clothes and body with soap and hot water after visiting forests.
• Avoid lying down and sitting on tick-infested ground in forest areas.
With inputs from:
1.
https://pxmd.co/E0A9a
2.
https://pxmd.co/bQYcY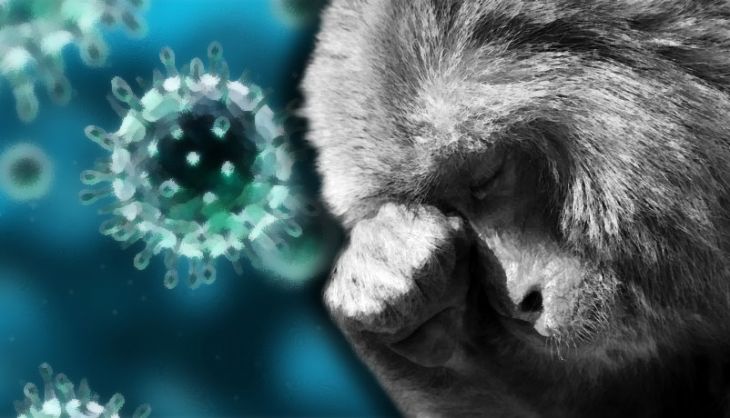 Dr. L●●●●h r●y
and
3 others like
this
5 shares