Mumbai doctors receive show-cause notice over ongoing strike
Mar 22, 2017
1821
views
About 1200 resident doctors from Mumbai have been served show-cause notices on Wednesday for failing to resume work for the third consecutive day. Both the state and the corporation have said more punitive actions will follow, including suspension, if the mass leaves continue.
On Wednesday, medical teachers also threatened to join in the strike and are likely to give a notice to their respective authorities. The medical services at the 18 public medical colleges, which are being run by the senior faculty members, will come to a grinding halt if they too strike work.
"Students will not return to campuses till they feel their safety is assured. Many promises have been made to us year after year but assaults have not gone down. Doctors are scared for their life and it will have an impact on patient care eventually," said one of the resident doctors on strike, adding that the corporation and the state were directed by the court in June last year to implement the pass system and restrict the number of relatives to two. "Nine months have passed but there is no sign of implementation," the student said.
http://timesofindia.indiatimes.com/city/mumbai/mumbai-doctors-receive-show-cause-notice-over-ongoing-strike/articleshow/57768613.cms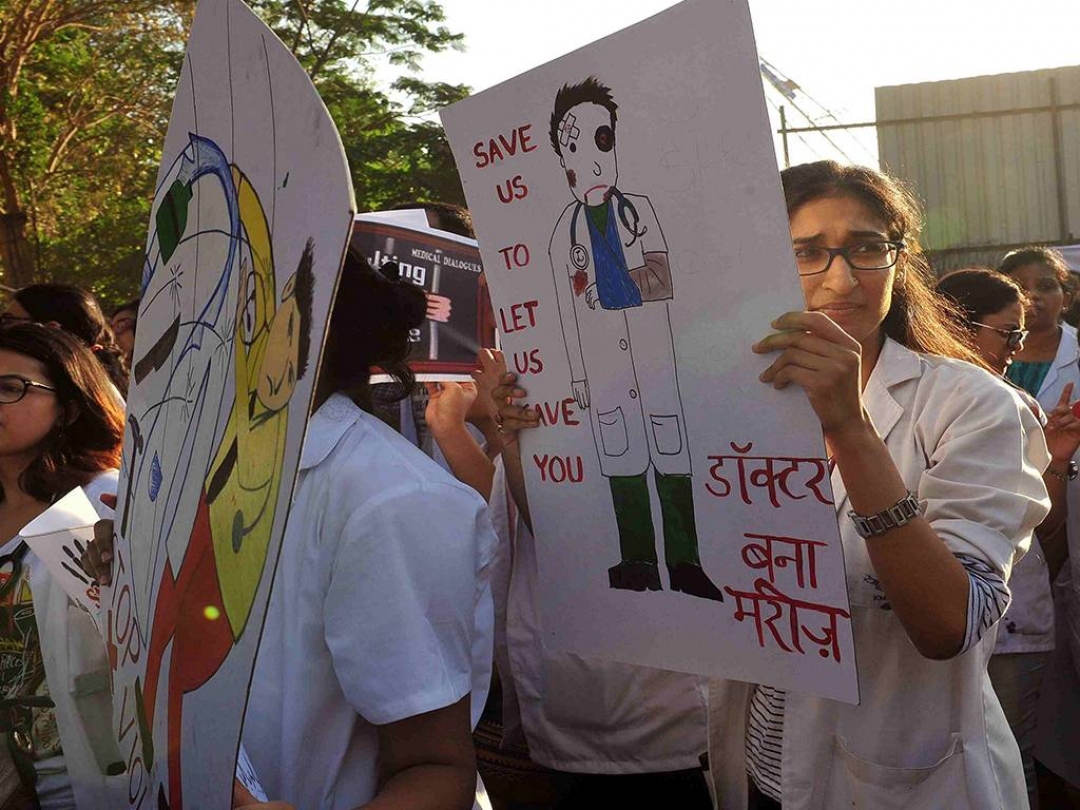 Dr. S●●●y P●●●●a
and
3 others like
this