Q and A with Dr Soumya Swaminathan
The First Indian to hold WHO's 2nd Highest Rank!
On October 3rd 2017, for the very first time, an Indian was appointed at the second highest position in the WHO. Dr Soumya Swaminathan, the then Director General of the Indian Council of Medical Research (ICMR) became one of the two Deputy Generals within the World Health Organization. Dr Swaminathan is a paediatrician and a globally renowned clinical scientist known for her research on Tuberculosis (TB). Known for her pragmatism, she has been at the helm of some of the most impactful public health programs in India.
Before she flew out to Geneva to take on the new leadership role at WHO, she was kind enough to engage in a Q and A with us. Below is the excerpt from our conversation:
You are the daughter of two highly distinguished parents - Dr M S Swaminathan the pioneer of Green Revolution in India and the renowned Indian Educationalist, Dr Mina Swaminathan. What was your childhood like?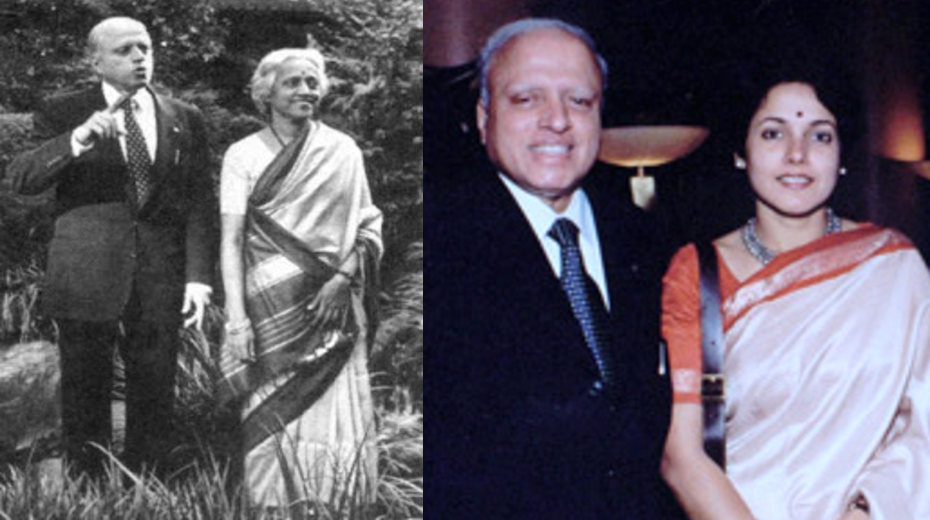 Well, I think it was a very normal or rather a happy childhood. I grew amidst a lot of students on the campus of the Indian Agricultural Research Institute (IARI) in New Delhi, where my father was posted. We travelled a lot as a family and I had the opportunity to experience different cultures, different ideas and meet new people.
You have had training in India, UK and US. Was it always your dream to settle in India?
Yes, I always wanted to work in India. I pursued my MBBS from Armed Forces Medical College, Pune in 1980 and MD in Paediatrics from AIIMS, Delhi in 1985. The only reason I went abroad was to pursue specialized training. I pursued Post Doctoral Medical Fellowship in Paediatric Pulmonology at the Children's Hospital LA, California. I think the four years that I spent abroad were very useful. They helped me develop an outlook towards research which I am happy to say I was able to bring back to our country and put into implementation to solve the healthcare challenges here.
How did the life beyond clinical practice happen? How did interest in research develop?
I was always interested in research although during my under graduation, I did not get many opportunities. I think the big shift happened during my fellowship at Children's Hospital, LA. I was fortunate to get many original research projects under the mentorship of senior faculty and that give me a thrill and hunger to take up more such projects.
Take us through the 20 year long association with Tuberculosis Research Centre, Chennai
Having undergone specialized training in Paediatric Pulmonology abroad, when I returned to India, I wanted to work at a place which gave me an opportunity to practice as well as research. When I visited the TB Research Centre, it piqued my interest because it focused very heavily on research and allowed clinicians to devote enough time to such pursuits. At the time, TB was already one of the major challenges in India and I knew it would continue to remain so and hence I decided to get associated with it.
One of things I learnt very early in my career, was how important it is to build a good team for any clinical research or clinical trial to be conducted successfully. The other major learning was understanding the needs of the community. It is very important to establish a two way communication with the community and familiarizing yourself with the ground reality before formulating any strategy. The very success of a good Public Health program depends on it.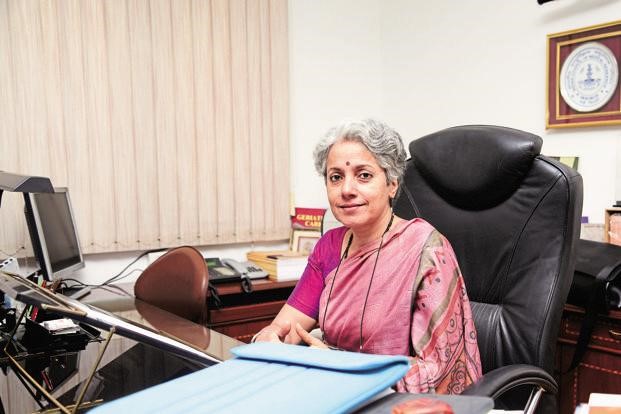 You have served as the Director General, ICMR since 2015. What were your top priorities?
Once I assumed the office of Director General, ICMR in 2015, one of my first priorities was to strengthen the research scenario in India especially in medical colleges. The other major priority was to incorporate evidence into health policy making in a more structured manner instead of merely an expert opinion. The third priority was to try and get research to work in tandem with the Health goals being set - whether it is for a particular disease, area of nutrition, non-communicable diseases etc and help in better program implementation. I think these are some of the broad themes under which I organized our work during my two years in office.
You made headlines last year, when the world's first exclusive vaccine for Leprosy was launched. How did this breakthrough happen?
I actually found that the vaccine had been developed by the National Institute of Immunology, had undergone the necessary clinical trials but due to some reasons, it was not being used in the Leprosy Elimination Program. We engaged in a dialogue with the policy makers and chalked out the steps for implementation. We have basically hit a plateau in the last few years in terms of the Leprosy incidence in India. We realized that we needed to cut transmission and a vaccine would be one more additional tool to the ongoing efforts. So that is how we helped design the pilot study which is currently underway in a few districts of Gujarat and Bihar. We are currently studying the impact of this pilot before we launch it on a national and even a global scale.
You have often said that 'India needs to have least 20 medical colleges producing the kind of work a Harvard, Stanford does'. How do we get there?
I feel anybody who is setting up/running a medical college should support and promote research right at the Undergraduate level. The government needs to chip in with schemes, funding and training programs for faculty and students. The private sector can also do its bit by partnering with medical colleges through their Corporate Social Responsibility (CSR) initiatives, help them raise funds required for research, sponsoring projects in areas of interest to the medical fraternity etc. In a nutshell, we need to inculcate a culture of research, invite experts to deliver talks, create opportunities to work on small research projects in our medical colleges.
"Medical Students at Harvard and Stanford spend a significant time in labs. The environment on these campuses fosters research. We need to make that happen in India and then over time, we will see a better research output"
How did the appointment as Deputy Director General, WHO happen? Were you surprised?
I wasn't expecting it at all (laughs). I was just as surprised as anyone else. I thank two people for this - the Government of India and the Director General of WHO Dr Tedros Adhanom Ghebreyesus (Ethiopia) for having considered me. I believe it is more of a recognition of the fact that India needs to play a more important role at the senior leadership role within WHO. I am very grateful for this opportunity. I think it will be a major learning opportunity and a huge challenge as well.
Most of the senior positions till now at WHO have been held by experts from developed countries. This time, for the first time two of the highest positions are held by experts from developing countries. How and why will this make a difference at a global stage?
I feel people who have lived and worked in developing countries do tend to have a different outlook in terms of the healthcare priorities and challenges we face back in our own countries. Between the DG, myself and the highly multifaceted team that we have at the WHO, I think it will be a really good experience to pool our collective perspectives and deliver impact at a global stage.
You have said your goals completely align with that of the Director General's. Do you have any specific goals for India that you hope to achieve?
Well, I hope I can continue to support India, because I believe we are facing major challenges in terms of Universal Health Coverage or TB elimination or the growing burden of non-communicable diseases. Now the big challenge here is to get the public and private sector on the same page and work towards a common goal. We need to get every single doctor and healthcare professional on board on the various initiatives - whether it is Mental Health, non-communicable diseases or disease elimination. Tuberculosis is obviously my area of interest so I definitely will be following it very closely. I am also deeply concerned with the state of malnutrition prevalent in India. I am also concerned about issues like snake bite for example which affect only the very marginalised and are often lost amidst the various other priorities. So yes, I wish to see India geared up for these various challenges. I wish to see it do well in my physical absence (laughs)
Many people including myself felt a career in public health was best pursued abroad. You have proved it otherwise. Any words of advice for young doctors wanting to pursue a career in public health in India?
I think we need more good professionals in public health - in strategy as well as implementation. It makes for a very satisfying career in terms of the sheer number of lives that you can impact. It maybe unglamorous, yes but it can very gratifying!
About Author
'Doctors of India' is an initiative by PlexusMD to bring forth inspiring stories from the medical fraternity. Our mission is to leverage doctor stories that inspire and stimulate the current as well as the coming generation of doctors across India. We plan to interview and publish stories of legends, opinion leaders, doctors who rose beyond the healthcare challenges in India to contribute to the field of medicine and of the doctor-next-door who showed uncharacteristic bravery in testing times! About PlexusMD We are a private and exclusive online community of doctors. PlexusMD (www.plexusmd.com) is currently used by 85,000 doctors across India to stay updated on the latest news and updates in Medicine and get access to the best career opportunities in their specialty. Leading healthcare institutions like AIIMS, Berkeley HealthEdu, Apollo, HCG, NH, Fortis and 300 others use PlexusMD to disseminate their updates and opportunities. If you are a doctor or a healthcare organization, join PlexusMD now: www.plexusmd.com
Dr. A●●●●a K●y
and
40 others like
this
19 shares