Top 6 Tips for Better Patient Engagement
Patient engagement is defined as the actions taken by the healthcare provider to improve the decision-making process, which ultimately contributes to a better patient experience and reduce care costs.
Here, you will find few tips that are believed to be crucial to fostering patient engagement:
1. Educate your patients
Patient education is an important tool in improving patient's engagement. Customized applications/portals, such as Microsoft Health Vault and Health Tap etc. are used to provide online/offline information on the treatment or medications to promote better patient education. Patient education requires you to hire personnel to manage and provide information through the portals or online media and costs approximately Rs. 15,000-20,000 per month.
2. Find Ways to Communicate
Communication is the crux of all relationships, including that between a doctor and a patient. It can be verbal communication, web-based communication (emails, social media, SMS alerts etc.) or Electronic Health Record-based communication (EHR). Verbal and web-based communications costs minimal, whereas EHR might cost up to Rs. 2,48,000 per annum. Although EHR is a tad expensive, it is the most effective way of communication.
3. Incorporate Telehealth into Your Practice
Telehealth can help you provide care to patients who are unable to visit the healthcare facility. Patients can acquire quality knowledge, and physicians can actively participate in monitoring patient's health conditions simultaneously. Setting up a telehealth unit costs between Rs. 20 to 35 lakhs. Thereafter, it only requires minimal annual maintenance charges.
4. Connect through mobiles - Mobile health
Mobile health is a technique, wherein smartphones or other devices are used to promote healthcare and services. They are used to provide information and increase awareness among patients regarding diseases. It might involve sending notifications and SMS alerts regarding the medications, side effects and contraindicated drugs, etc. Implementing mobile health costs around Rs. 25 – 30 lakh, the pricing may vary as per the requirement.
5. Provide Care Guide
A care guide is a self-help guide that includes detailed information about chronic diseases and their management. It can make the patients and their caregivers more involved in healthcare decisions and care. Care guides costs around Rs. 40,000 – 50,000 for a speciality to develop, design, print and distribute the content.
6. Offer a Health Library
Health library is an amenity for your organization's official website and actively helps in promoting patient engagement. It contains featured articles, patient testimonials, web-based information on diseases, medications and more. Cost for a health library depends upon the mode of engagement. You can either subscribe to a health library for a monthly or annual cost or purchase a library for a one-time payment.
To conclude, improved patient engagement implies a growing patient base. This can be achieved if you keep in touch with your patients, even when they are not in the hospital, and are healthy and don't need your services. You can build a strategy for patient engagement for your practice; the budget would depend on the strategy you adopt and the measures you take.
In case if lack of funds is stopping you from engaging with your patients better, you can check out customized loan options for doctors from lenders like Bajaj Finserv. These loan options are tailor-made for professionals like you and offer benefits like:
• High loan amounts up to Rs. 2 crore
• Affordable interest rates
• Loan approval within 24 hours
• Line of credit facility
• Minimal documentation
• Flexible repayment tenor
To know more about a Doctor Loan from Bajaj Finserv,
click here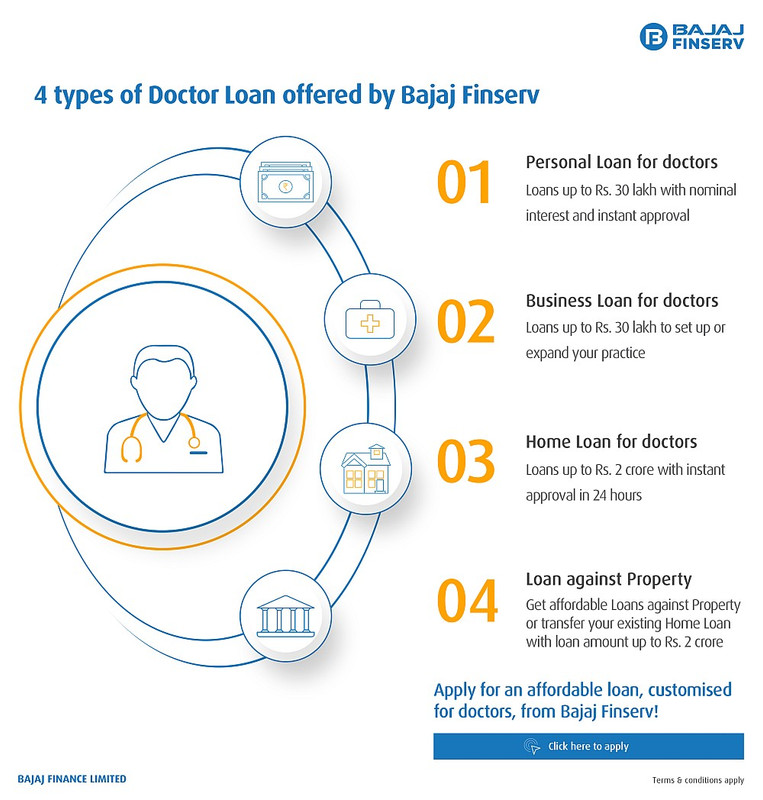 About Author
Bajaj Finserv is an investment management company engaged in insurance, financing and investment businesses. It is the industry's first company to introduce "Loans for Doctor" - A one stop shop for doctor's financial needs that provides an executive suite of customized and affordable loans with exclusive benefits.
J●●●●●●a G●●●●r
and
5 others like
this
2 shares