Hyderabad varsity researchers develop nanomedicine for malaria treatment
Feb 26, 2018
695
views
Dr Pradip Paik from the School of Engineering Sciences and Technology, the University of Hyderabad, and his team have invented polymer-nanomedicine for treatment of malaria.
This exciting nanomedicine is efficient in controlling the Plasmodium falciparum infection. The nanomedicine has been prepared by using biodegradable porous polymeric nanocapsules capable of encapsulating frequently used medicine for treatment of malaria.
Among the four parasite species that infect humans 'Plasmodium falciparum' is the deadliest one. It is due to the widespread resistance to all the available drugs novel drug targets, new anti-malarial drugs or new drug delivery systems are urgently needed.
It is against this backdrop that Dr Paik's research group has developed the new formulation of porous polymer capsules. They have shown excellent anti-malarial activity. This new drug delivery system is equipped with a "time-temperature clock" module, where the dosses for the treatment can be precisely tuned. Prof Paik reported that this new formulation is quite efficient in killing the P. falciparum infection in RBCs.
Read more at:
https://goo.gl/1g9SNw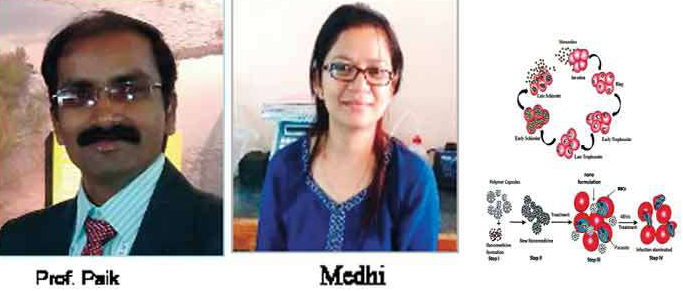 S S
and
1 others like
this